Cloudflare hosting F root server
A few days some folks in internet community noticed Cloudflare AS13335 announcing F root server's routes covering prefix 192.5.5.0/24.  
dig version.bind ch txt @f.root-servers.net pic.twitter.com/YLW7hqt170

— Tony Finch (@fanf) April 3, 2017
Above tweet shows that case is clearly not a mistake but rather some sort of arrangement between Cloudflare and ISC (which is responsible for F-root). There was another discussion on DNS-OARC mailing list here. From our bgp.he.net tool, one can analyse route propagation for F root's AS3557.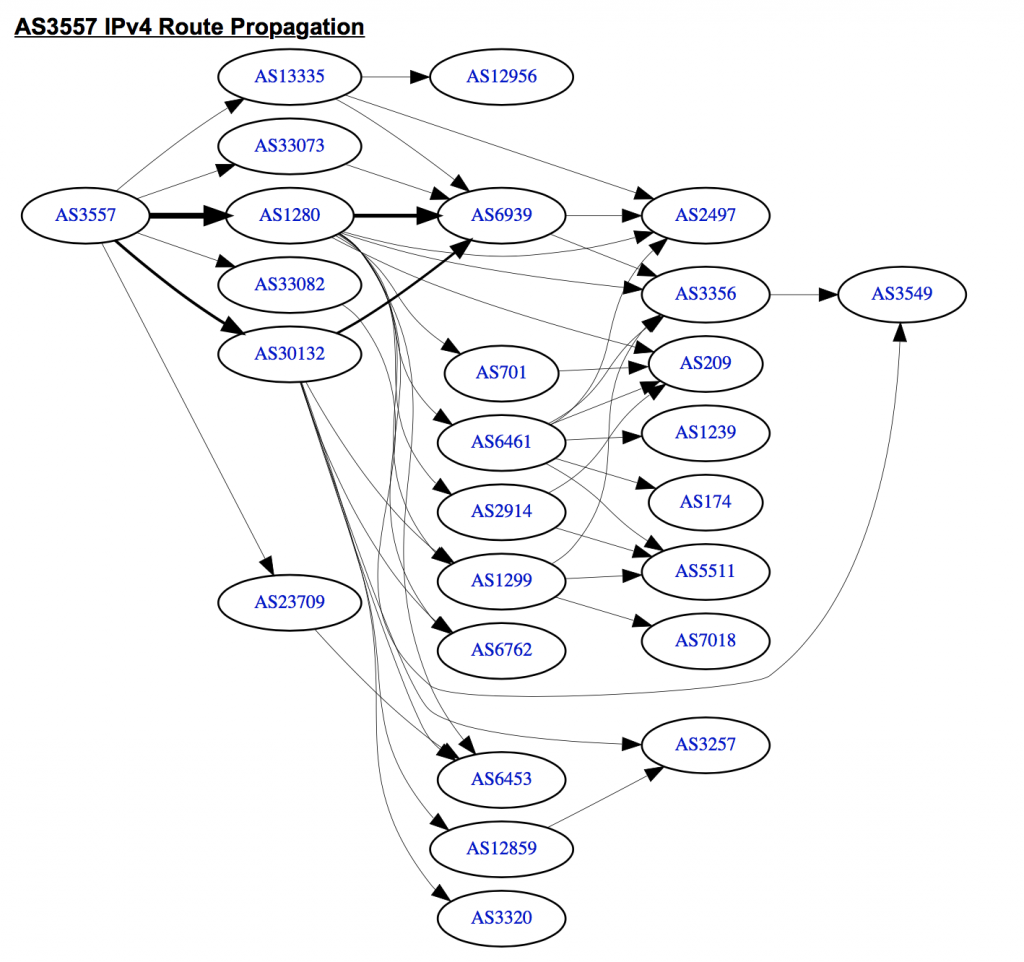 Here we can see that routes are visible from AS13335 to Telefonica AS13335. One can safely assume that AS12956 (considered to be a Tier1 / transit free network as per list here) is not a customer of Cloudflare. So the fact that still route is being announced to Telefonica gives an impression that AS3557 is downstream of Cloudflare. It's hard to say on the kind of arrangement as I still see many of instances of F-root are being hosted directly by ISC from hostname.bind query triggered via local RIPE Atlas probes in those regions. It could be that Cloudflare is hosting a part of this setup say in developing region where they have their caching PoPs. Yet to see a detailed blog post from Cloudflare about it. (I like their detailed blog!)
Update: 2nd April 2017 author: "Anurag Bhatia" url: "/2017/04/dns/cloudflare-hosting-f-root-server/"
Henry from Cloudflare pointed me to their official announcement blog post written after around 5 months of this post. You can find their official announcement here.