Peering with content networks in India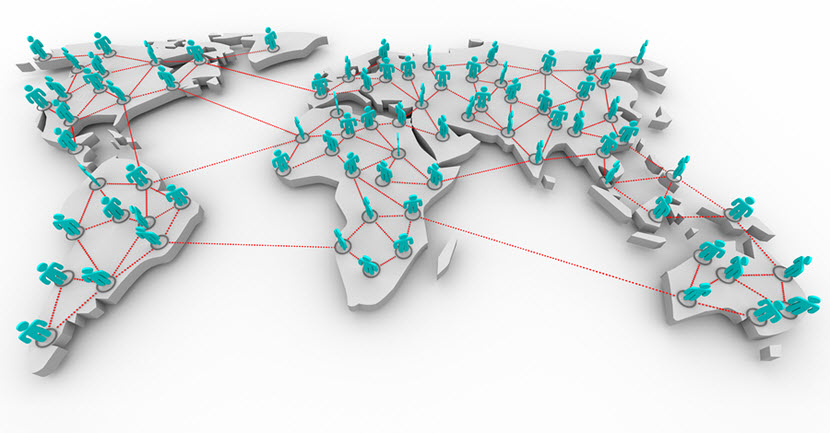 One of frequent email and contact form message I get my blog is about available content networks in India and where one can peer. There are certain content networks in India and of course most of the content networks have open peering policy and are usually happy with direct inter-connection (we call as "peering") with the ISP networks (often referred to as "eyeball networks"). Some of these networks have a backbone which connects back to their key datacenter locations on their own circuits via Singapore/Europe, some other have simply placed their caching server where cache fill happens over IP transit. Based on publically known information across community and of course peeringdb, following content players are available in India and known to be open for peering:
A quick list of these with datacenter names and locations as taken from Peeringdb record of these networks.
| Organisation | ASN | City | Datacenter | Location |
| --- | --- | --- | --- | --- |
| Amazon | 16509 | Mumbai | GPX Mumbai | Unit A-001, Boomerang Chandivali Farm Road, Near Chandivali Studio, Andheri East Mumbai, Mumbai, 400 051 |
| Amazon | 16509 | Noida | Sify Greenfort | Noida B7, Block A, Sector 132, Noida Expressway, Noida , UP 201304 |
| Amazon | 16509 | Mumbai | Tata Mumbai | IDC LVSB, Opposite Kirti College 6th floor, Prabahdevi Mumbai, MH, 400 028 |
| Google | 15169 | Chennai | Bharti Airtel Santhome | Bharti Towers, 101 Santhome High Road, Chennai, 600 028 |
| Google | 15169 | Mumbai | GPX Mumbai | Unit A-001, Boomerang Chandivali Farm Road, Near Chandivali Studio, Andheri East Mumbai, Mumbai, 400 051 |
| Google | 15169 | Noida | Sify Greenfort - Noida | B7, Block A, Sector 132, Noida Expressway, Noida , UP 201304 |
| Google | 15169 | Chennai | TATA Communications Ltd | 14th floor, 2nd block 4, Swami Sivanand Salai, Chennai, TN 600 002 |
| Google | 15169 | Delhi | Tata Delhi | VSB, Bangla Sahib Road, New Delhi 110001 |
| Google | 15169 | Mumbai | Tata Mumbai | IDC LVSB, Opposite Kirti College 6th floor, Prabhadevi Mumbai, MH, 400 028 |
| Limelight | 55439 / 22822 | Chennai | Bharti Airtel Santhome | Bharti Towers, 101 Santhome High Road, Chennai, 600 028 |
| Limelight | 55439 / 22822 | Mumbai | Netmagic Vikhroli | Mehra Industrial Estate LBS Marg, Vikhroli Mumbai, 400 079 |
| Microsoft | 8075 | Mumbai | Bharti Airtel Mumbai | Plot No, TPS-2, 14/3, 2nd floor Dattatray Road, Linking Road Extension Mumbai, 400054 |
| Microsoft | 8075 | Chennai | Bharti Airtel Santhome | Bharti Towers, 101 Santhome High Road, Chennai, 600 028 |
| Microsoft | 8075 | Chennai | TATA Communications Ltd | 14th floor, 2nd block 4, Swami Sivanand Salai, Chennai, TN 600 002 |
| Microsoft | 8075 | Delhi | Tata Communications Ltd | GK1 Greater Kailash-1 New Delhi, 110048 |
| Microsoft | 8075 | Mumbai | Tata Mumbai IDC LVSB | Opposite Kirti College 6th floor, Prabhadevi Mumbai, MH, 400 028 |
Besides these Google also has an option of GGC, Akamai has an option of Akamai Caching server, Facebook has the option for caching server which is hosted inside ISP's network and Netflix has an option for OCAs. Besides these networks there are known nodes of Verizon's Edgecast in Delhi, Mumbai & Chennai (as per this map), Cloudflare has nodes in Delhi, Mumbai & Chennai (as per this map), PCH & K-root server have a node with Web Werks available on MCH peering fabric and Dyn has a node in Mumbai (as per this map). Go ahead and peer as after all it all starts with a handshake. :)