Less than a week to go before INNOG2!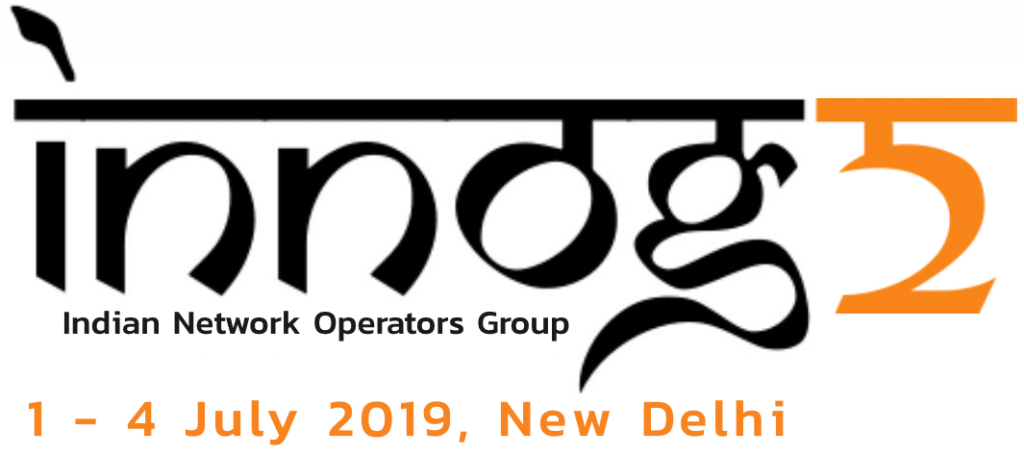 And it's less than a week before the INNOG 2 i.e Indian Network Operators Group Conference 2. We (Indians) are little late to start a NOG but it's finally working out and this is the 2nd event. First one happened last year.
Event website: www.innog.net
Why INNOG is important and why we should care?
Well, having a functional NOG is as important for local community as a working Internet Exchange Point. In absence of either people just start peering outside for an expensive price. There a lot of things which Indian Network Operators need to work on and without knowledge sharing that's just not going to happen.
Some of short term challenges which we need to work on:
IPv6 deployment. As a country, we are doing very well on it but to be fair the credit goes just to Jio and now the incumbents like Airtel, Vodafone-Idea etc catching up. Beyond the mobile telcos, the deployment is almost non-existent. APNIC IPv6 stats for India give an idea about it (here). We can have more fibre, more caching nodes, better long haul transport but in the end what we will do if ISPs just run out of IPv4 and further the capacity of their CGNAT boxes?

IXPs beyond top cities: As of now there are multiple IXPs in key cities like Delhi, Mumbai, Chennai but beyond tier 1 cities there's just no option. We need to transition to a world with IXPs in say Bangalore, Hyderabad, Chandigarh, Jaipur, Ahmedabad and more. That would facilitate local interconnection and easy offloading of traffic.

Better security on BGP. As I just said during last week at my talk at RootConf : Believe it or not, the internet is connected by very loose strings and things just break so often. Take the case of yesterday's major route leak effecting Cloudflare, Amazon and many more (more on this here). We need to work on route filtering based on RPKI as well as IRR.

Sign our DNS zones. Even though .in ccTLD is signed and many registrars now offer DNSSEC but very few domains actually use it. Unless we can secure the DNS chain, risks of issues due to bgp hijacks or even ASN hijacks would go on. (and much more!)
So what's in INNOG this time?
It would be 1 day of conference and 3 days of the workshop. 1 day of the conference would include super interesting talks. Some of the notable ones are from Reliance Jio on their IPv6 deployment, Tata Communications on their journey from 64Kbps (the VSNL days!) to 21Tbps, talk on the history of root DNS servers as well as future of DNS, the CDN design of Netflix and more. (Find agenda of the conference here).
In workshops, we will have IPv6 deployment, IXP and MPLS. I am personally involved in the IXP workshop as an instructor. (Workshop agenda available here).
My personal role in INNOG is as a Program Committee Co-Chair, webmaster of the website and instructor in the IXP workshop. Let's see how it goes and hope to see you there.
Back to work before sun comes back up! :)