Good bye BSNL (AS9829) | New link at home!
A blog post dedicated to BSNL AS9829. It just tried so hard to become as irrelevant as it can from everyone's life (and that doesn't excludes me now).   So what really is BSNL btw?
A Govt of India telco sitting at a extensive fiber of over 600,000 Kms across the country (staying just unused and unavailable for anyone's use!)
A telco which has an extensive last mile copper (which is very poorly maintained and barely works!)
A backbone with over 200Gbps of IP transit capacity (which completely sucks due to rotten routing)
An integrated telecom provider offering services from landline to DSL broadband, from leased line to datacenter services! (out of which everything fails miserably from product line to technical ground level operations)
An extensive manpower (which is terribly arrogant and from top to ground level staff anyone barely works!)
Although telecom industry just boomed, it went from 10,000 crore profits in 2004 to 8000 crore losses in 2015. And still politics goes around it!
While private sector was busy with focus on 4G LTE deployment, BSNL's market share dropped below 10% in 2014
While private sector firms like Sterlite, Radius Infratel focused on FTTH rollouts, BSNL rolled out FTTH plans for 4000 INR/month for 50GB cap and FUP speed of (amazing) 512Kbps to ensure no one uses it
While Reliance Jio is about to come, Airtel is extensively launching 4G LTE, cool companies like ACT are getting more investment, BSNL is putting 6000 crore in public wifi infrastructure to give few mins of free wifi and with hop of users paying it afterwards. (Wow?!)
All above tells nothing but ways in which BSNL is 100% screwed up for now. I don't expect it to ever pick up again. Politically, technically, and fundamentally it's a mess. I became BSNL broadband user in 2008 and it has been over 7 years of (painful and terrible) experience with them. As a company which put so much of infrastructure to connect India worked extremely hard to do as many stupid things as possible. For me trouble remained that in my city they were only wired telecom provider for retail services.   Last month I got a long haul circuit from Airtel (provisioned on fiber) between my city and a friend's ISP PoP for 10Mbps bandwidth. Circuit is delivered at a Airtel BTS site location (slightly away from my home) and I have installed Microtik SXT Lite 5's shooting link from there to my home (around 1km link with clear LoS). This is a usual long range fixed wireless RF link over un-licensed 5.8Ghz band. (Thankyou govt. of India for delicensing it in 2007 and making available for public use). Thanks to companies like Microtik and Ubiquiti for opening up world of good fixed wireless radios and antennas which really work great and are available for quite good prices. I got pair of SXT Lite5's from Amazon.in at 7700 INR (~$116). Fortunately BTS site has a private WISP tower and the owner of tower agreed to let me use his tower for my radio for reasonable price.    
Some statistics about my new link
Airtel BTS site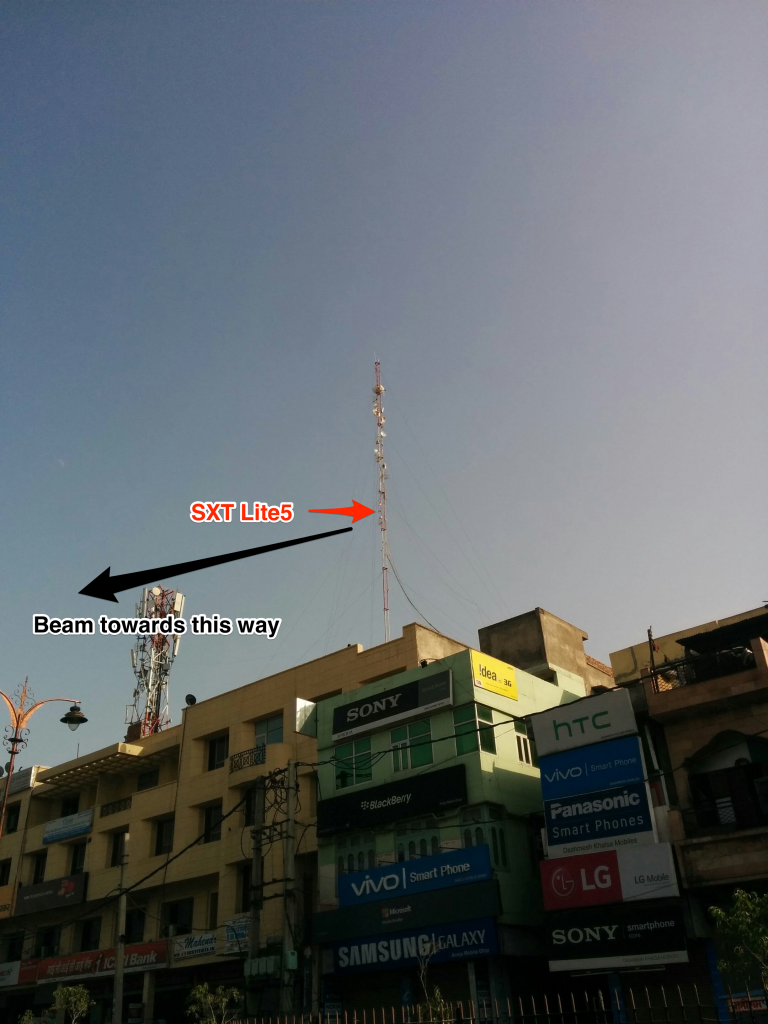 LoS of tower (from home)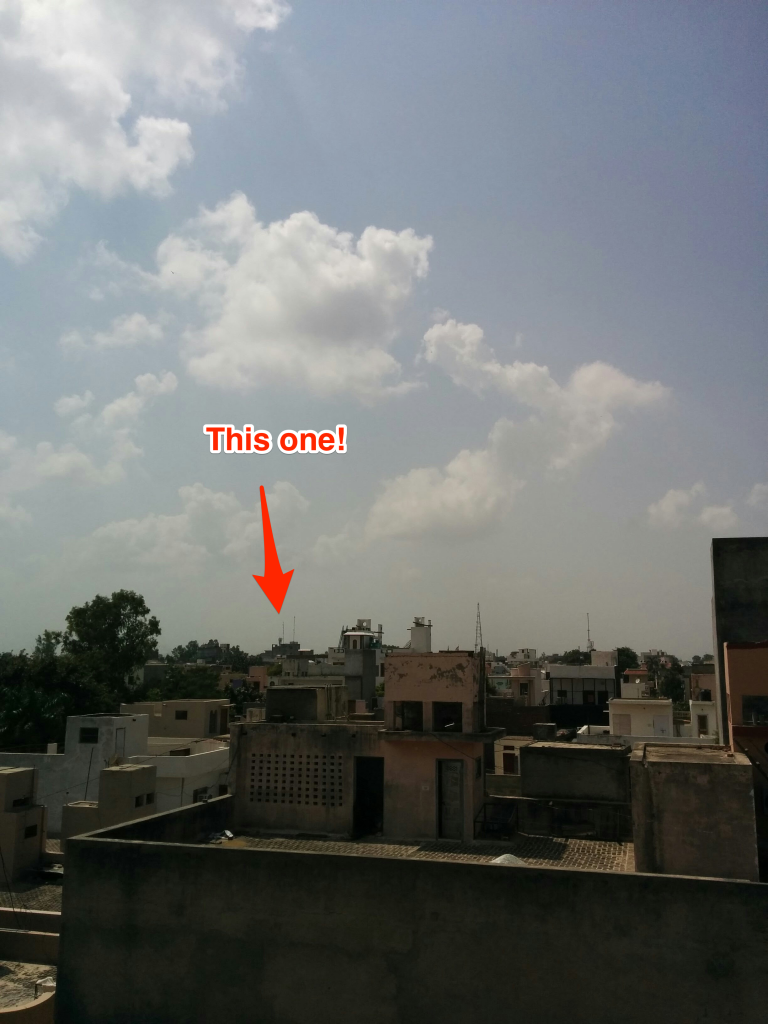 Radio at my rooftop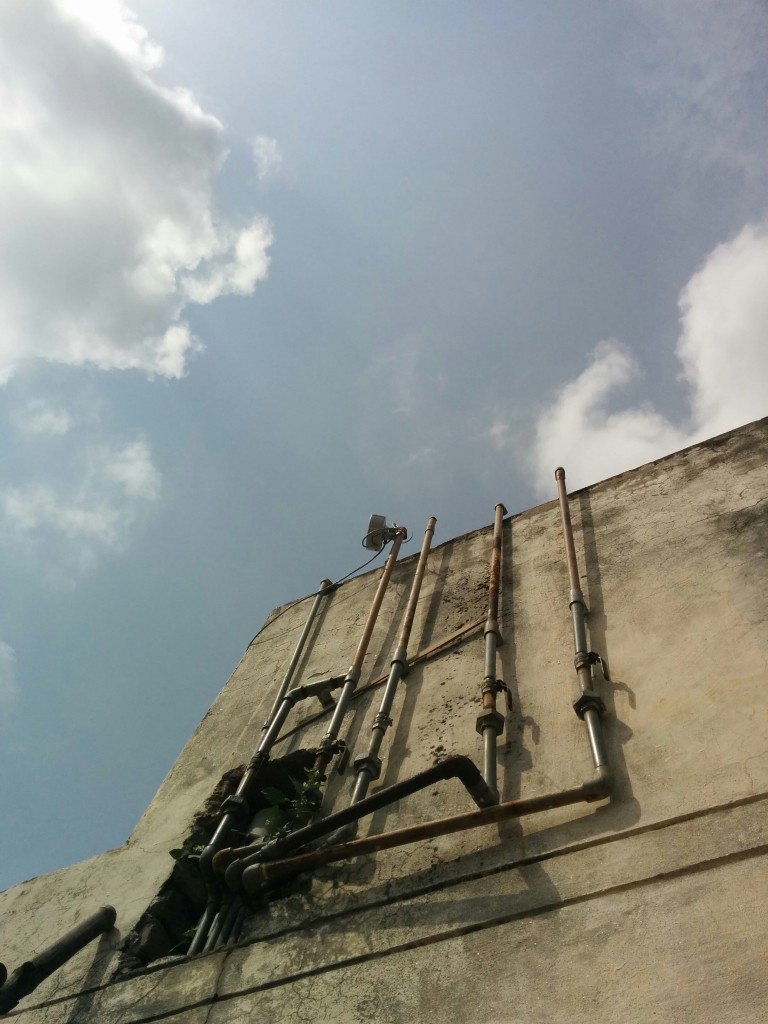 (Water tanks pipes were tall enough that I didn't had to mount any pole and used those pipes)  
Closer look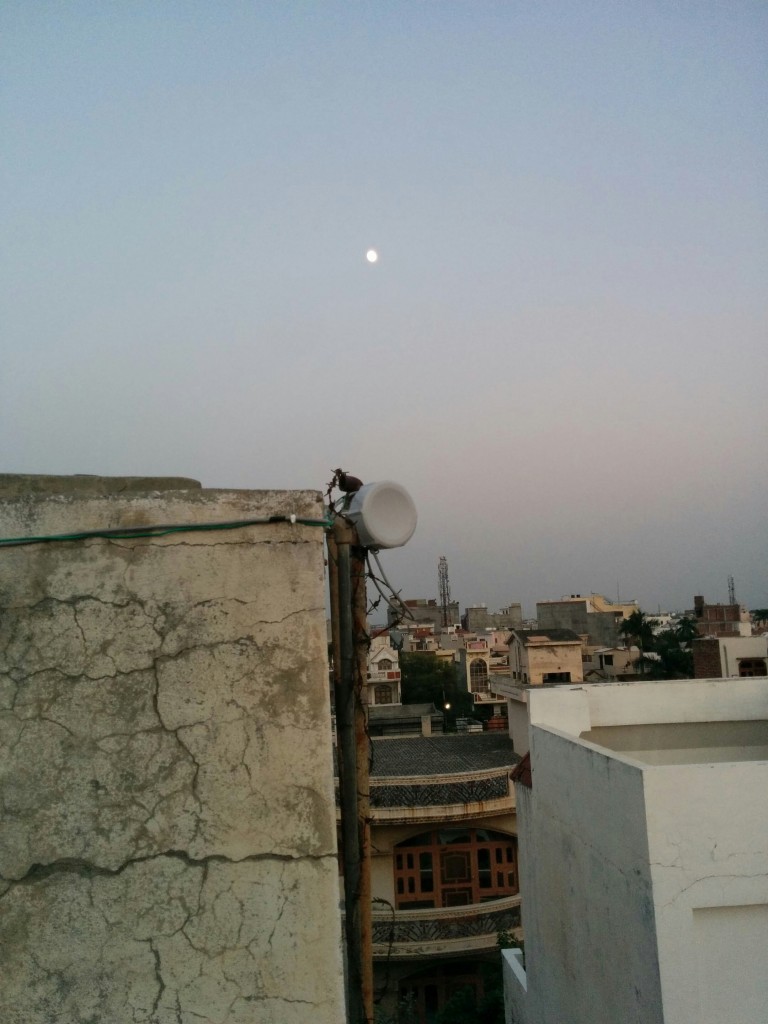 Link quality checks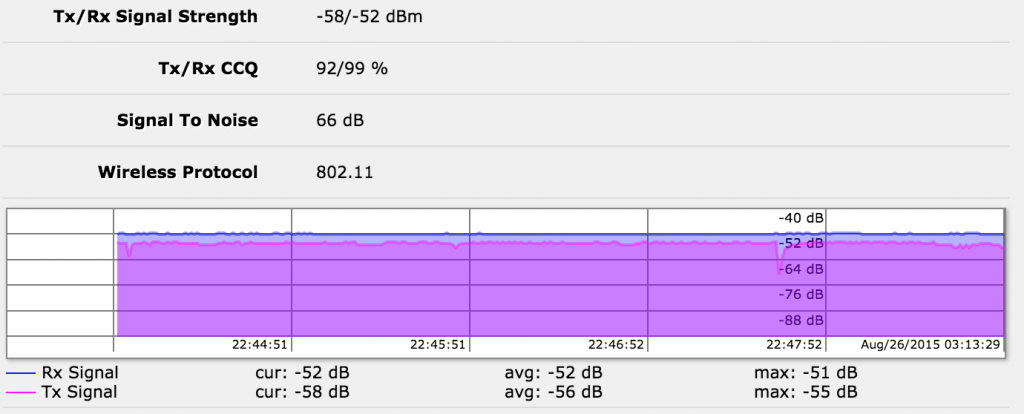 I am getting end to end bandwidth of around 35Mbps between radios (while provisioned bandwidth is 10Mbps on backend). I am using 5Mhz of channel bandwidth with 802.11 protocol and usual WPA2-PSK works to have encryption between radios. End to end latency between Rasberry Pi (connected via wired to my home router) to other end radio:
PING 10.10.10.101 (10.10.10.101) 56(84) bytes of data. 64 bytes from 10.10.10.101: icmp_req=1 ttl=63 time=1.57 ms 64 bytes from 10.10.10.101: icmp_req=2 ttl=63 time=1.03 ms 64 bytes from 10.10.10.101: icmp_req=3 ttl=63 time=1.02 ms 64 bytes from 10.10.10.101: icmp_req=4 ttl=63 time=1.02 ms 64 bytes from 10.10.10.101: icmp_req=5 ttl=63 time=1.24 ms ^C — 10.10.10.101 ping statistics — 5 packets transmitted, 5 received, 0% packet loss, time 4005ms rtt min/avg/max/mdev = 1.023/1.179/1.570/0.214 ms
  And lastly speedtest from a server far away from here: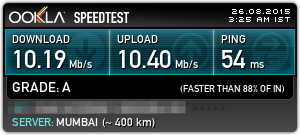 (Note: Hided ISP name to avoid un-needed DDoS attack on them which are hitting my blog from few weeks)     Some thoughts on fixed wireless links
Work great if LOS and free channels are there. India does has serious problem of very low unlicensed open spectrum permitted for outside use.
Hard to predict capacity for large country like India - may work somewhere, may not somewhere.
WISP stupidly use 20Mhz and HT beams of 40Mhz when even 5Mhz can do job for many of their links. (More "bandwidth" usage = reducing channels for others + more potential chances of interference).
Links work well given 1st Fresnel zone is cleared. Special thanks to my friend Brough Turner for pointing this out. He runs an ISP based on this technology in Boston & surrounding areas. (Checkout netblzr)
Fixed wireless is NOT mobile wireless (understand the difference!).
Some other successful ISPs using this technology - MonkeyBrains in San Francisco (on unlicensed spectrum) and Webpass (using microwave links).
Tikona in India used it a bit but with mesh to increase coverage and eventually got a network with latency & packet loss issues. Wireless links work well but for point to point and very little point to multi-point. Not good choice for a large network with wireless nodes acting as transport in between. Indian media as usual stupidly took technology as swiss knife solution to broadband issues. (checkout NDTV review of Tikona).
Tech and NOG community across India have to support for more un-licensed spectrum for use in India. (Excellent article on this here)
I am overall motivated by excellent paper - America's Broadband Heros which gave very detailed understanding of technology and limitations
I am overall happy with 2.5x increase in download speed but a whopping 20x increase in upload speeds. Fixed wireless has a good edge over upload speeds when compared to DSL
Ending this blog post with Cacti graph of my home broadband connection for last one month. There's high amount of systematic transfers of routing table data and some other stuff. I do keep a Rasberry Pi running all the time as home server. :)