Why elections are less exciting this time?
(Warning: Post is about Indian politics and International readers can likely skip the post unless interested in Indian politics)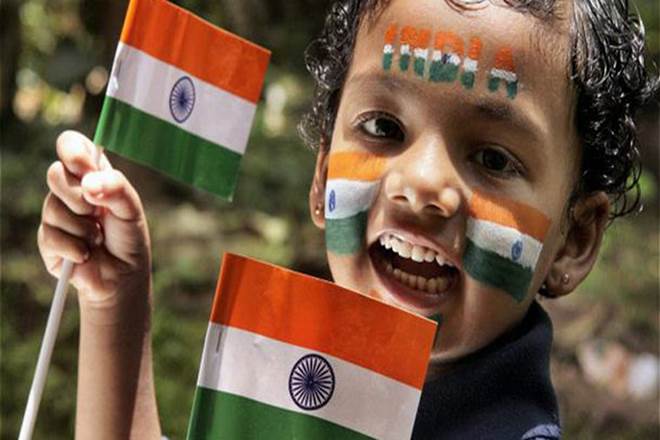 After the recent announcement of General Elections as well as tensions on relations with Pakistan, the whole environment is getting so political. News channels are full of people screaming about the party, the leader they support while the level of discourse has got to a very low level.
I must admit I was much more excited about elections back in 2014 as compared to now and I feel that is the case with many other people around me.
Some thoughts…
BJP Performed really well in 2014 elections and it's very likely they will get fewer seats as compared to 2014. The NDA Govt in 2014 was the first govt I saw in my lifetime which had a full majority in the Lok Sabha and it was first non-Congress full majority Govt. country has ever seen. Whether or not BJP gets a majority again and Prime Minister Modi continues is to be seen but in terms of the direction of the things, it's unlikely that they will get the same level of seats as they had in past.
It was amazing to see someone (non-Congress) related Govt. coming to power but it disappointed as still a lot of things did not work well. Thus we are forced to ask ourselves if a ring wing govt. in full majority with their choice of the President of India, cannot solve the Kashmir issue and end article 370, who else will? Likely no one.
The high stress on building Ram Mandir on disputed land does not add anything substantial.
BJP did play like Congress on issues of loan waivers. There's still no clear policy on the farming sector distress.
BJP Govt. in the centre did overall okish (and good by the standards of the previous govt) but their leadership in my state (Haryana) was a total failure. In a safe and secure state like Haryana, we faced incidents of riot or riot-like situation. First the Rampal arrest case, next Jat reservation riots and lastly Ram Rahim's arrest and burning of Panchkula as part of it. Though there have been allegations of issues being related to mismanagement by the previous Govt. as well as certain leaders but BJP cannot run away from its responsibility of running administration in a state. They performed really poorly in Haryana and that caused loss of life as well as damage worth billions of dollars.
BJP did handle the Uri attack as well as Pulwama attack quite well with responses such as Surgical strike as well as targetted attacks at terrorist posts recently but they totally screwed up the whole thing by turning it to political. Why now in 2019 we are even talking so much about war, nuclear power and what not? The focus should have been on isolating our borders and fence them + add smart tech to take care of places where fencing can't be done. Last news was that it would be finished by Dec 2018. No update so far on this project. Thus in all the noise of "teaching Pakistan a lesson," we are missing on key issues which matter.
A large section of our population fails to understand that war is not the ultimate solution because if war happens it's likely that we will win (with a lot of collateral damages). What next? Well, nothing. Both leaders will sit on a table and will do a Tashkent like agreement. If one goes super aggressive and assuming takes down the leadership of Pakistan (including army leadership) what next? Again, nothing. What will you do with 19 crore population? Do we really want that? Thus there are limited options we have - keep our land safe (keep borders protected), hope & work towards ensuring that democratic institutions become stronger in Pakistan and the incentive for a section of leadership to take an aggressive stand with India are being cut down. Are we working on that? Can't say. Our home minister recently said in a political rally that our forces crossed LoC thrice and he cannot talk about the third case (news here). Why this is even a subject of a political rally? A large section of leaders around Prime Minister Modi are sounding as arrogant as ministers used to sound in the UPA time.
BJP did a nice job on roads, power infrastructure, railways as well as few other key points. Some nationwide projects like UPI and promoting Rupay are visionary. Projects like One Nation One Card are need of this time but I fear of very poor implementation of these like they did for FastTag. NOFN/BBNL is a total mess besides the poor state of BSNL and MTNL.
BJP did end the red beacon culture which was a great move.
Govt. digitalised a large set of processes. Between 2014 to 2019 - I got the ability to pay electricity bills online, water supply bills online, launch complaints online, request for changes in driving license & voter card online, got my new passport in less than 5 days, got copies of all key documents via Digital Locker platform, got option of payments at various outlets via inter-operable QR code, got option to open any kind of financial account via Aadhar (and mostly online!). Thus the vision of delivering services online was quite nice and definitely picked up. Aadhar did backfire a little bit but that was mostly due to the foolishness of various state governments of asking for aadhar on everything and then leaking that data. A lot of new things though still slightly buggy and with their own set of challenges.
After all this I gotta ask myself - what is the alternative? Congress is clearly not a solution to any of these problems. They are corrupt and revolve completely around the Gandhi family. I would find it hard to vote for Congress in my life until it's out of the grip of one family.
But then what?…
Is AAP even an option? Hell NO!. Delhi is simply a mess and a party which was formed on the basis of anti-corruption is now ready to shake hands with BSP, RJD, INLD and even Congress. That's the extent hypocrisy and as the popular saying goes in Hindi - Prime Minister Modi / BJP are अंधों में काना राजा (In the land of the blind, the one-eyed man is king).