RIPE Atlas India coverage and some thoughts
It has been some time since I started pushing Indian community for hosting RIPE Atlas Probes. These probes are small devices designed to be hosted at end user's connection and do pre-defined as well as user-defined measurement. Measurement includes ping, trace, DNS lookup, SSL check etc. Currently, there are 61 active RIPE Atlas probes. I would say it has +/- of 7-8 probes which go offline and come back online when I request hosts to check.
Map of probes in India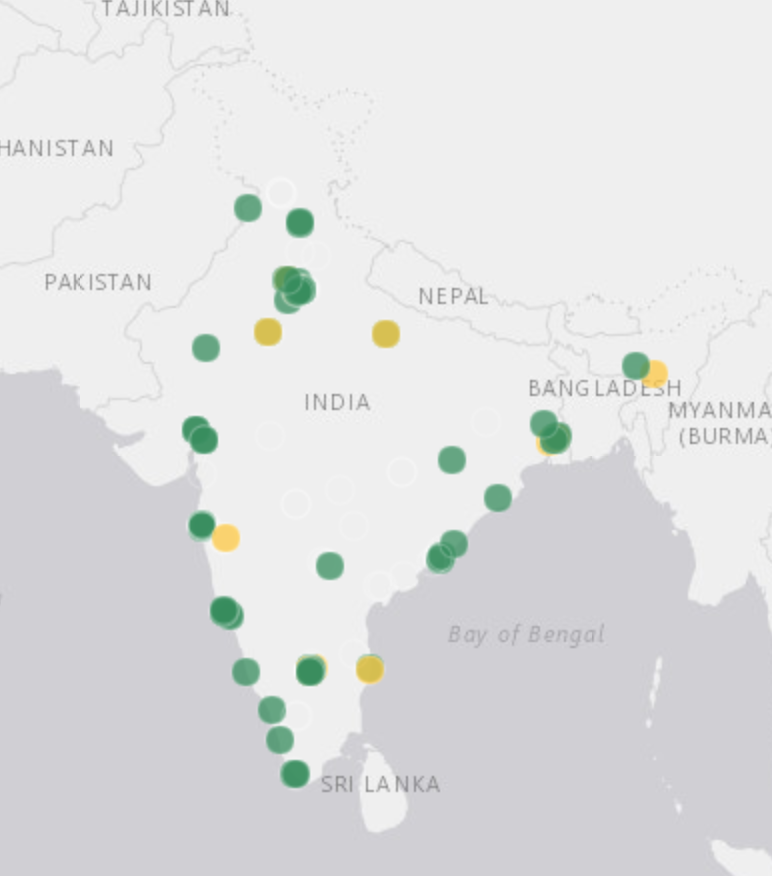 I think now we about to reach a scenario where we should focus more around probes in specific regions and specific networks. Metro cities have some probes but outside are pretty much missing. Plus almost no probe in central India. In terms of ASN coverage, we can look at Hurricane Electric's country report for top ASNs list - https://bgp.he.net/country/IN
Following top ASNs IP network are missing from coverage of probe network:
Reliance Communications  - AS18101
Vodafone India - AS55410
Sify - AS9583 (I recently shipped probes to them and expecting few to go online soon)
TTSL - AS45820
IDEA Cellular - AS55644
Aircel - AS10201
Syscon Infoway - AS45194
CtrlS datacenter - AS18229
Ishan's Network - AS45117
Railtel Corp - AS24186
In case you work for any of these networks or are a customer of these networks, please consider hosting RIPE Atlas probe. For the probe you can contact me from contact form here.