Partial outage on .bd ccTLD on 5th Oct 2016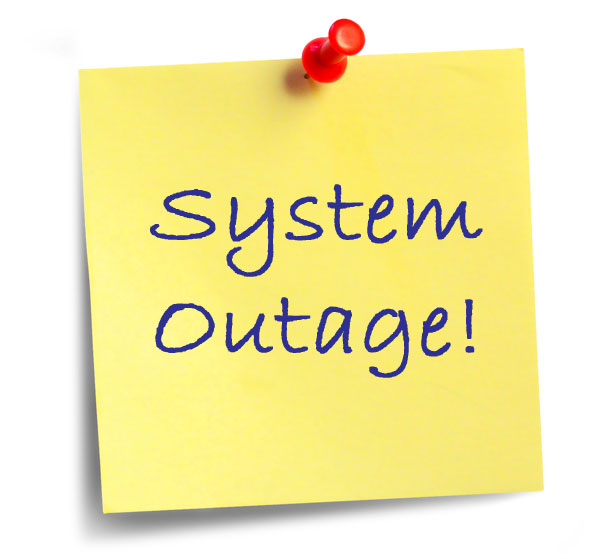 Bangladesh's .bd ccTLD faced another outage. As I mentioned in one of the previous posts - .bd domain seems to be primarily on BTCL (AS17494).  Zone delegation of .bd is still pending with PCH and while PCH is mentioned in NS records of the authoritative DNS servers but delegation is pending in the root DNS servers as per reply from Kabindra from PCH on the bdNOG mailing list during the last outage.
If we look at root DNS zone .bd has following delegations:
bd.			172800	IN	NS	dns.bd.
bd.			172800	IN	NS	surma.btcl.net.bd.
bd.			172800	IN	NS	jamuna.btcl.net.bd.

After last outage few people started tracking uptime using RIPE Atlas Probes. Thus this time, we do know about the downtime. Following RIPE Atlas measurements were tracking the DNS checks on jamuna.btcl.net.bd. 4598529 and 4598527. As per measurement ID 4598529, it wasn't available from 15:44UTC on 4th Oct till 05:44UTC on 5th Oct 2016. This outage was visible from RIPE Atlas probes hosted in India, Singapore, Hong Kong, Japan and Germany.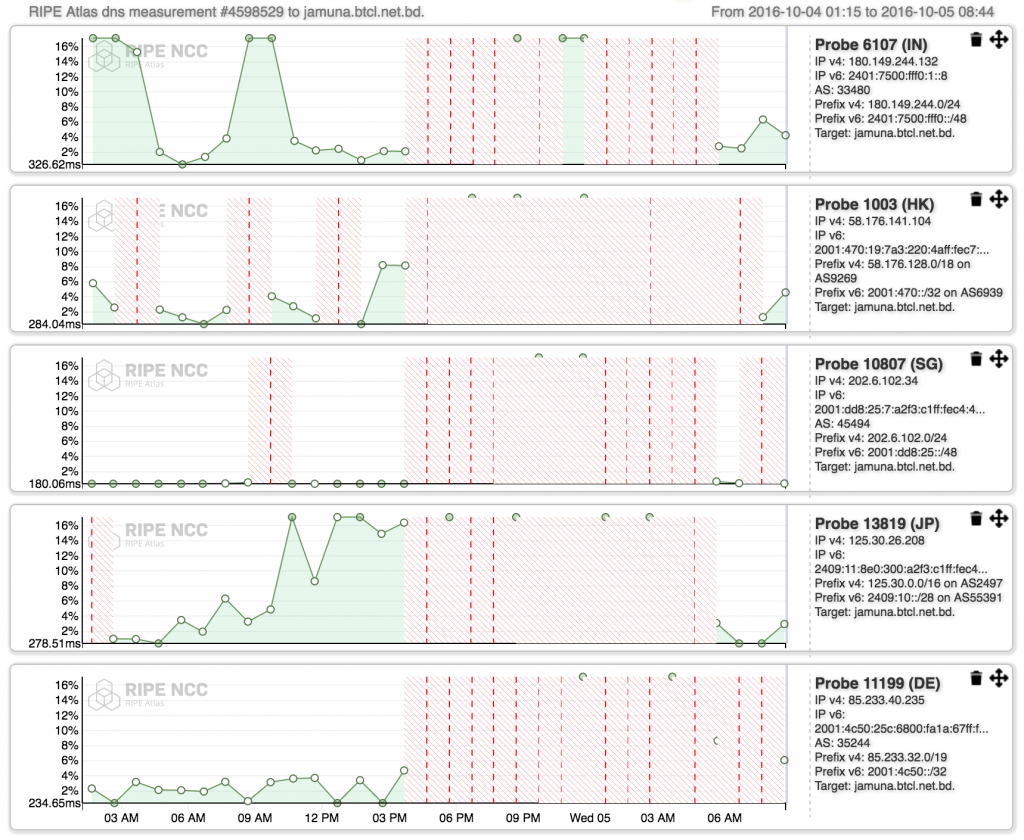 At this point, it's not known for the cause of the issue. It was mentioned on the bdNOG mailing list today.