Two day trip to Paihia, Bay of Islands
I had a nice two day trip to Paihia over weekend. Paihia is one of key tourist towns far up in North. It took around 4 hrs via bus from Auckland. Travel was quite comfortable and place was excellent. I would say Paihia itself was quite a nice place but travel to it was one of best scenic travel I ever had. [gallery link="file" ids="3895,3896,3898,3897,3901,3902"]  
I travelled via Inter-city bus. Outside India it's quite common that just one person takes care of everything on behalf of bus company. Same person works on loading stuff, verifying tickets, and of course driving bus. Most of societies outside India are extremely cool & calm which makes overall service quite doable. Not surprising - same person drove the bus back to Auckland next day and the way he kept on updating, greeting all passengers was just amazing. I never had Haryana roadways folks greeting like that. ;) And oh yes did I mentioned of free wifi in the bus? :)   Although I have yet to upload most of videos I took on the way, here's a quick video showing way from Auckland to Paihia.
[embed]https://youtu.be/xwU3TIGSON4[/embed]
**Day 1 ** In Paihia on the first day I went for Otehei Bay via boat from Explore. This had couple of interesting things like option of swimming with Dolphins, small pause at Otehei Bay for Kayaking, snorkeling and of course swimming. [embed]https://youtu.be/OrLvuEUlDx8[/embed]   Night stay was at YHA hostel. In developed world countries hostels are great way to travel while meeting interesting people and of course keeping costs low. Here's how stay was (inside room and outside view) [gallery ids="3904,3905,3906"]     Day 2 On day 2 (Sunday) I wasn't able to do much as it was raining quite heavily and my bus back to Auckland was at evening. All I could manage was parasailing apart from roaming out in the market. Must say it was very quiet 300m above the sea level. I really loved experience hanging via parachute for a while. I wanted to try for skydiving but apart from that being expensive, it wasn't an option at all with rain & cloudy sky.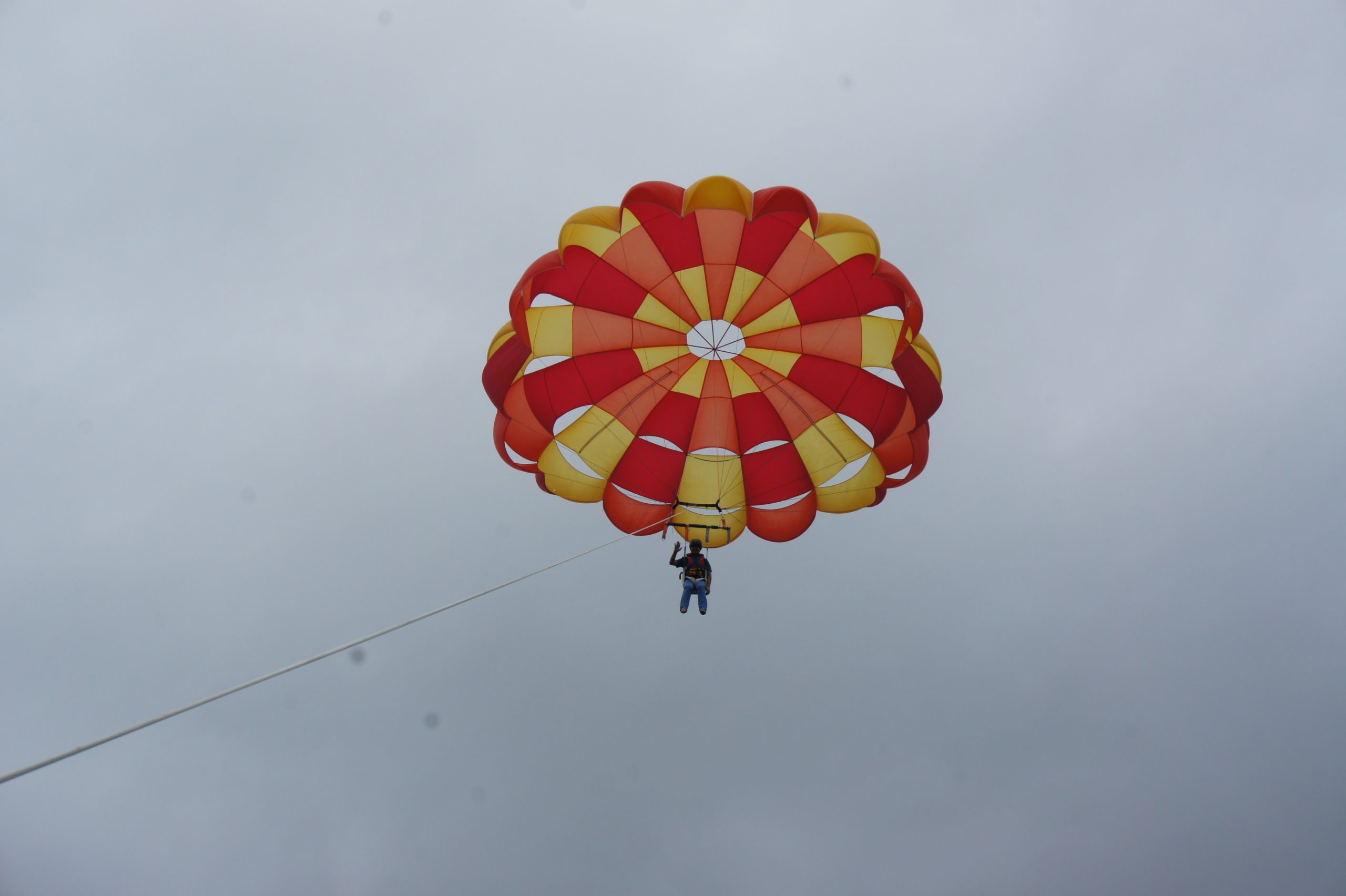 That's pretty much it about Paihia. I would say if it wasn't raining & I had a day more, probably could try few more things out. With raining week, two days was decent time for place like that.   Time to get back to routing tables. :)